James Introcaso

sits down with

Wolfgang Baur

, Kobold in Chief of

Kobold Press

about his upcoming visits to

PaizoCon

and

North Texas RPG Con

as well as his upcoming events at

Gen Con

. Then they talk about Wolfgang Baur's wish for a fifth edition

Dungeons and Dragons OGL

and all the awesome products he has planned once (if) it launches. Spoiler alert - fifth edition

Midgard Campaign Setting

is liberally spoken about. This podcast was recorded on June 17, 2014.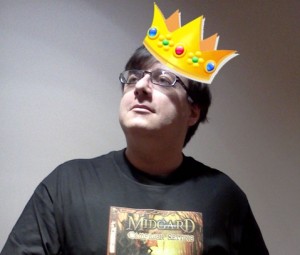 I did not think that this was a very good episode. Wolfgang is such a D&D Insider his experience with the game is very remote from mine so I do not really relate to much of what he is feeling about the game right now.
Also, I think James is much better on player focused topics & these insider interviews work better with Jeff on the main Tome show.